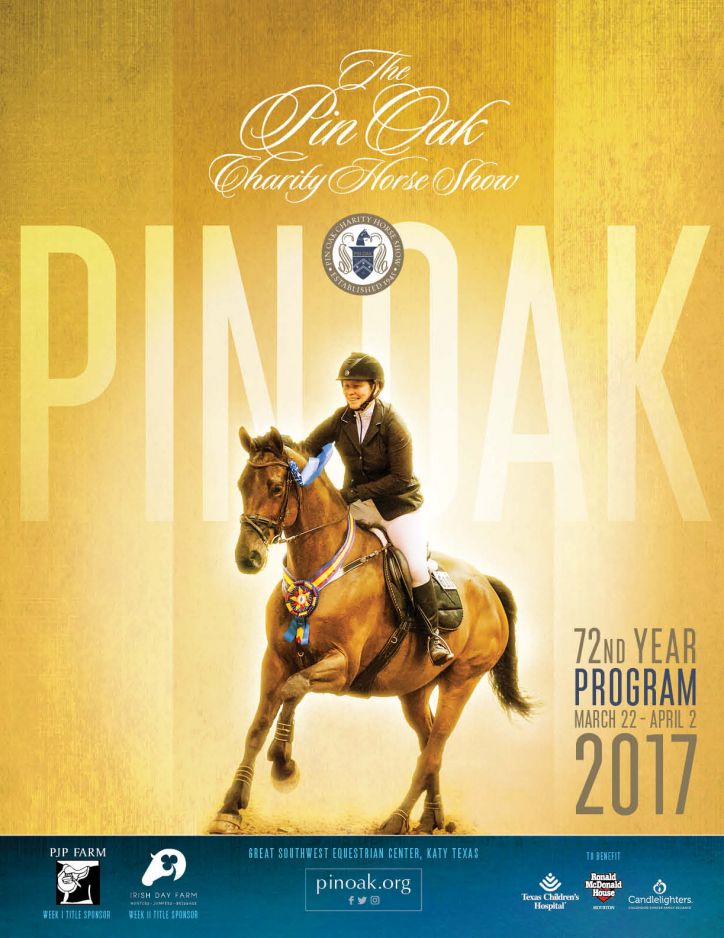 HOUSTON, Texas (Jan. 13, 2014) — Par Avion Ltd. (www.paravionltd.com), an international business aircraft brokerage and consulting firm based in Houston,  has renewed its corporate sponsorship with The  Pin Oak Charity Horse Show for the 11th consecutive year. The 69th Pin Oak Charity Horse Show is presented by title sponsors Haras dos Cavaleiros and Irish Day Farm.
Janine K. Iannarelli, founder and president of Par Avion Ltd., has been a supporter of The Pin Oak Charity Horse Show for more than 25 years.  In 2013, she served as the co-chair of Pin Oak's highly successful Second Annual "What to Wear to That Equestrian Affaire" fundraising luncheon. She has previously served as chair of the Hunter/Jumper Committee, as an executive board member, and an enthusiastic competitor in both the hunter and jumper divisions for The Pin Oak Charity Horse Show.
The Pin Oak Charity Horse Show, which has raised more than $5.5 million since it was established in 1945, is one of the oldest and most prestigious charity horse shows in the nation.  The 2014 show will be held at The Great Southwest Equestrian Center in the Houston suburb of Katy, Texas, from March 19 through March 30. Beneficiaries include Texas Children's Hospital, Houston's Ronald McDonald Family Rooms at Texas Children's Hospital, and Candlelighters Childhood Cancer Family Alliance of Houston.  For more information, please visit www.pinoak.org.
"The Pin Oak Charity Horse Show is one of my favorite charities.  As a member of the Ambassadors for the Women's Pavilion at Texas Children's Hospital, this makes a perfect fit as a corporate commitment to supporting the local community," Iannarelli commented. "I have introduced many of my clients, staff and friends to the horse show and its related events.  The synergy between horses and their riders that is demonstrated in the show ring is similar to that of business leaders, their team and their clients in the workplace: it is the combining of valuable skill sets and experience that makes for a productive partnership that ultimately leads to success."
Lynn Walsh, president of the board of directors of The Pin Oak Charity Horse Show, commented:  "We are excited to welcome Par Avion Ltd. back as a sponsor of The 2014 Pin Oak Charity Horse Show.  For almost 30 years, Janine has volunteered in the roles of leadership, fundraising, event planning, and recruitment of other sponsors, members and competitors. We extend our sincere thanks to Janine for her dedicated support of Pin Oak and, especially for being part of the stellar team that enabled Pin Oak to make a record-breaking donation to our three charities during the 2013 calendar year."
In addition to her involvement in Pin Oak programs and activities, Iannarelli is serving as the co-chair of the 2014 "Champagne & Chocolat" gala for the Culinary Institute Le Notre in Houston scholarship fund on Feb. 14.  She also is a supporter of Mercury, The Orchestra Redefined, having served as a board member since 2008. The orchestra is dedicated to preserving and performing baroque music as well as collaborating with music education programs for students in the greater Houston area.