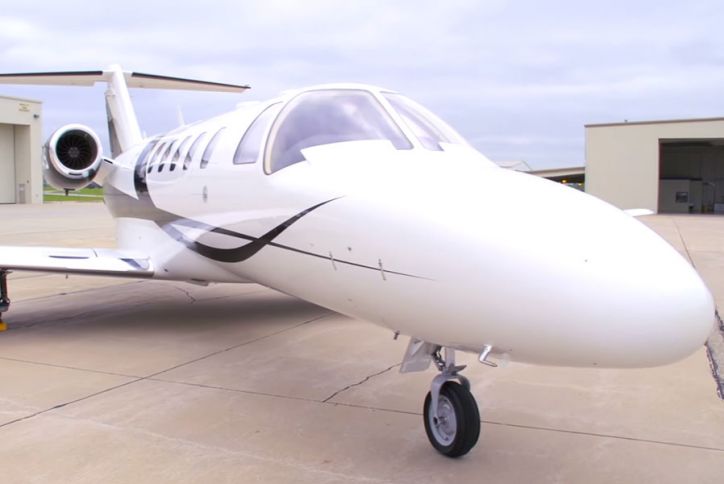 HOUSTON, Texas (May 14, 2014) – Janine Iannarelli, Par Avion's (www.paravionltd.com) founder and president, is working with her European clients who own the popular Cessna Citation CJ2 and CJ3 in relocating their aircraft to the United States in an effort to facilitate a sale to this market. With Iannarelli's assistance, some European owners who are in a position to release their aircraft from their own corporate service, have repositioned their aircraft stateside so as to advance the purchasing process for buyers located in North and South America.
Although the market for pre-owned business aircraft has yet to see a robust comeback, Iannarelli notes interest in small, pre-owned, relatively recent production business jets valued between $2 million and $4 million. In recent months, Iannarelli and her team have again taken to advising their European clients of the benefits of repositioning in the United States. Par Avion assists the seller in the aircraft relocation process and provides oversight of the plane while Stateside. Iannarelli is an advocate of bringing the planes to Texas since most of the major business aircraft manufacturers have a presence there making it easy to address any maintenance or cosmetic needs within one State.
"My international clients are aware that the market for select aircraft is in the United States and that potential buyers here are, to some degree, reluctant to make the trip overseas to pursue a potential purchase," states Iannarelli. Recently, one of Par Avion's sellers moved its 2003 Cessna Citation CJ2, from Paris to San Antonio to be closer to the most vibrant market for this model of aircraft. By doing so, Par Avion provides potential buyers with the opportunity to see and evaluate the plane on a more cost effective basis, which expedites the entire transaction. The CJ2 has a range of 1100 nautical miles with a full passenger load, and this particular airplane is offered at $2.895 million. The aircraft is equipped with options highly desired by buyers and is covered by engine and airframe 'insurance' programs — two important added value features.
Iannarelli explained that this CJ2, which would have sold for $5.357 million new, has been maintained to the highest standards by the Cessna Citation Service Center at Le Bourget.
"The owner/operator, which is among the oldest and well known charter/management companies in the business aviation industry today, also provides maintenance support for this airplane through its own staff. The aircraft is always stored in a hangar and shows exceptionally well," Iannarelli commented.
Based in Houston, Iannarelli has more than 30 years of business aviation experience and is available to offer insights and perspectives on business aviation topics for media and business, business aviation, aircraft finance, and professional associations in the United States and Europe. She was selected by the National Business Aviation Association (NBAA) as the business aircraft broker "Available for Comment" for media representatives (see www.nbaa.org for more information). She appears quarterly on SimpleFlight Aviation Radio and is a regular guest blogger for AVbuyer.com, a global portal for aircraft for sale. She was chosen for the cover and a corresponding business profile story entitled "It's Just Business" in the November/December 2013 issue of Aviation for Women magazine (https://www.paravionltd.com/news).
More About Par Avion Ltd.
Par Avion Ltd. was established in 1997 by Janine K. Iannarelli. Par Avion Ltd. is an international business aircraft marketing firm that specializes in the sale of pre-owned business jets with an emphasis on large cabin, intercontinental range aircraft. Key services that Par Avion Ltd. offers include exclusive representation, acquisition on demand and the oversight of an aircraft sales transaction. With U.S. offices in the greater New York area and Houston and with strategic partners in Europe, Africa and Asia, Par Avion offers a truly global reach for supporting aircraft sales and marketing needs.
Par Avion Ltd. has built a reputation for being a leading purveyor of pre-owned Dassault Falcon Jets. The Par Avion team also has extensive experience with buying and selling the Bombardier, Citation, Embraer, Gulfstream and Hawker business jet product lines. The company is also equipped to handle the sale of VIP helicopters.
Inventory currently available through Par Avion Ltd. is listed at www.paravionltd.com/aircraft-for-sale. For further information, please visit www.paravionltd.com or contact Iannarelli at 713-681-0075 or jki@paravionltd.com.