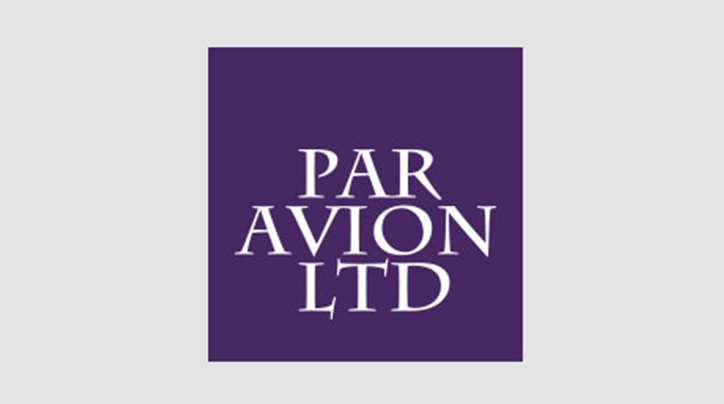 HOUSTON, Texas (April 11, 2011) — Par Avion Ltd has launched its new Web site — www.paravionltd.com — with expanded content and added interactive social media functionality.
Par Avion Ltd. is an international aircraft marketing firm based in Houston. The firm specializes in the exclusive representation and acquisition of business aircraft with special expertise with the Bombardier, Citation, Falcon, Gulfstream, Hawker and the new Phenom product lines. Exclusive representation, acquisition on demand and the oversight of an aircraft sales transaction are the key services that Par Avion offers.
"Our updated Web site provides business aviation buyers and sellers an opportunity to learn more about the business aircraft purchasing and sales process along with the services that Par Avion excels at delivering," explained Janine K. Iannarelli, founder and President of Par Avion.
Iannarelli added: "Par Avion has always employed sophisticated marketing tools to enhance our ability to identify and engage both buyers and sellers in the business aviation marketplace. Completely overhauling our Web site was without question an important part of Par Avion's continuing an effort to maintain our presence as one of the world's leading purveyors of fine business jets. We elected to go beyond enhancing the original Web site and to instead build a whole new framework that incorporates tools that fully embrace search engine optimization. By elevating Par Avion's rankings among Internet search engines, we can more quickly and effectively reach prospective buyers and sellers with information about the specific aircraft and core services that we offer for sale any where in the world, any time of day or night, through the power and accessibility of the Internet."
The Par Avion Web site is supported by such social media tools as Linked In, Facebook and Twitter. The Web site offers the viewer an opportunity to submit directly to the company a request for additional information not just on the airplanes featured at the site, but as well for help in evaluating next steps in the search and acquisition process.
"We fully embrace social media tools for disseminating information to the market. We are evaluating other means by which we can deliver important news quickly and concisely. While these services are broad-based in their reach, we feel that our market will more easily find us as they search the web for specific planes or core services related to our business."
Iannarelli founded Par Avion in Houston, Texas, in 1997 and expanded the company's operations with the opening of a Dallas office in February 2009. She has more than 25 years of business aviation experience. She is frequently featured and quoted by regional, national and international media outlets on issues and trends affecting business aviation.
For more information, please contact Ms. Iannarelli at 713-681-0075 or e-mail jki@paravionltd.com.