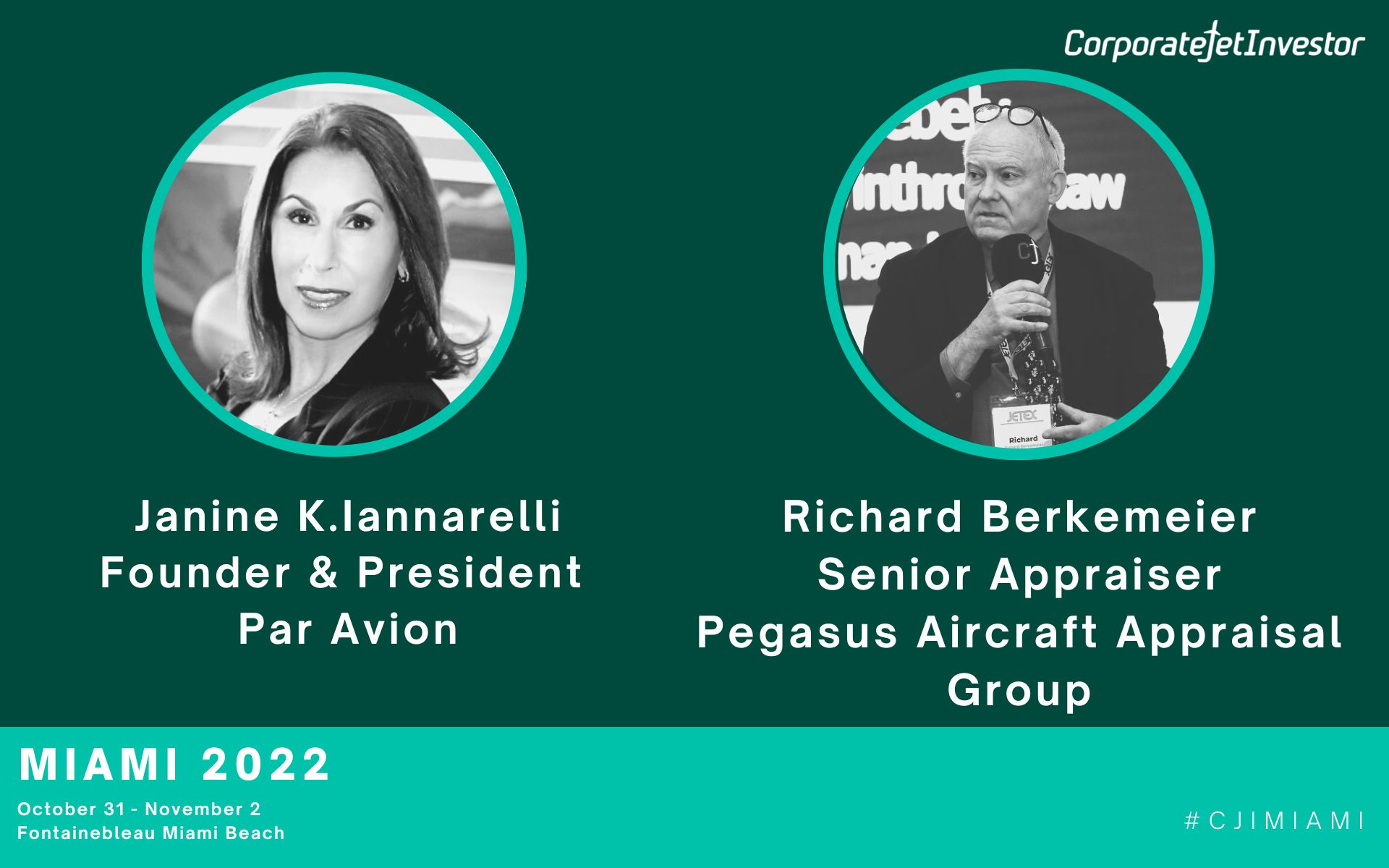 HOUSTON, Texas (Oct. 21, 2022) – Janine Iannarelli, founder and president of Par Avion Ltd., has been invited to join a distinguished panel of aviation experts at Corporate Jet Investor Miami 2022 which is being held from Oct. 31 through Nov. 2 at the Fontainebleau Miami Beach. More than 500 industry professionals — including representatives of aircraft manufacturers, brokers, operators, law and tax firms, and other business aviation industry leaders  — are expected to attend this prestigious event.
An attendee and presenter at Corporate Jet Investor conferences for many years, Iannarelli is one of four panelists on Nov. 1 who will address the topic "How to Read the Market: The Appraiser versus the Broker View, How Quickly Can a Market Turn?"
"It is always an honor to be invited to share my market insight at a CJI event and to be able to do so alongside such a well-respected and astute group of panelists is rewarding," Iannarelli commented. "As we all race to the end of the quarter, it is important at this time to explore what the past two years have meant for the next few. Certainly, the winds of change are upon us, but what does that mean for the overall market for business and private aircraft?"
Iannarelli has more than 35 years of business aviation experience and is recognized as a pioneer among women in business aircraft sales. A past chair of the Texas Governor's Aerospace and Aviation Advisory Committee, she presently serves as Vice-Chair of the European Business Aviation Association's Associate Member Advisory Council and as Chair of the AMAC Sales & Acquisition Committee.  Among the recognition bestowed upon Iannarelli, she is an inductee into the New Jersey Aviation Hall of Fame and a short-listed candidate for the National Aviation Hall of Fame.  Corporate Jet Investor named her one of the Top 30 Dealmakers of North America in 2019.
Par Avion Ltd. was established in 1997 with a vision to offer more personalized, detail-oriented aircraft sales and consulting services to the business aviation community. Par Avion is a long-standing member of the National Business Aviation Association, European Business Aviation Association, and Women in Aviation, International.
For more information, please visit www.paravionltd.com; contact Janine Iannarelli at +1.713.681.0075; and follow Par Avion Ltd. on Facebook, Twitter, and LinkedIn.