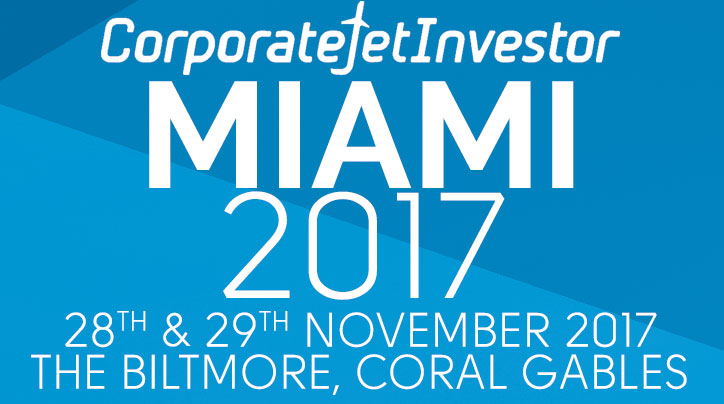 Houston, Texas (Nov. 14, 2017) – Janine Iannarelli, founder and president of Par Avion Ltd, has been invited to serve as a moderator and panelist at the Corporate Jet Investor Miami 2017 Conference (https://corporatejetinvestor.com/miami-2017/) Nov. 28-29. This event, which will be held at The Biltmore Hotel in Coral Gables, Florida, will attract more than 250 senior level financiers, aircraft brokers, attorneys and other professionals specializing in business jet transactions from around the world.
Iannarelli, who has more than 30 years of international business aircraft brokerage experience, is a frequent presenter at business aviation industry events. At Corporate Jet Investor Miami 2017, she will serve as a panelist for the session "Selling Aircraft in 2018." During this session, Iannarelli and her fellow panelists will address questions related to anticipated demand for and sales of new and pre-owned business aircraft in 2018 and beyond. Additionally, she will moderate a session entitled "The Art of the Deal—the Path to Transparency."
"I am delighted to again be invited to serve as a panelist, and in the new role for me of moderator, at Corporate Jet Investor's Miami conference. As at that time the year will shortly be coming to a close the panel on selling will be in a terrific position to examine recent past performance and what it might mean for sales in the year to come. "The 'Art of the Deal' panel will explore the sensitive, but timely and important subject of business ethics specifically relating to aircraft transactions. I truly think that what we discuss here will open the door to further emphasis on the need for change in our industry, starting with establishing guidelines and criteria in a sales transaction," comments Iannarelli.
Considered a pioneer among women in business aviation, Iannarelli is a steadfast international ambassador for the industry. She is a long-standing member of the European Business Aviation Association, the National Business Aviation Association, and Women in Aviation, International. She presently serves as the presiding chair of the Texas Governor's Aerospace & Aviation Advisory Committee and chairwoman of the European Business Aviation Association's Advisory Committee's Sales & Acquisition sub-committee. She also serves as a source available for comment to national and international media on behalf of the NBAA and the business aviation industry.
"We are delighted that Janine will be bringing both her extensive market knowledge and also her real passion for business aviation," said Louisa Whyte, co-founder and managing director of Corporate Jet Investor. "Janine is participating in two panels that are highly anticipated – particularly the session she is moderating on ethics. This is a subject that the whole industry needs to take seriously and one that needs more discussion."
About Par Avion Ltd.
Par Avion is an international aircraft brokerage that specializes in the exclusive representation and acquisition of aircraft with an emphasis on new and pre-owned business jets valued upwards of $65,000,000(USD). For further information, please visit paravionltd.com; contact Iannarelli at +1.713.681.0075.