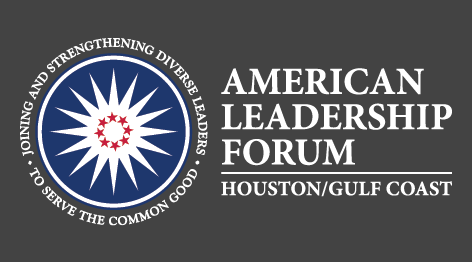 HOUSTON, Texas (Nov. 9, 2022)  — Following a yearlong educational commitment Janine K. Iannarelli, president of Par Avion Ltd., has completed all requirements of The American Leadership Forum (ALF) Houston/Gulf Coast Chapter Class LV and has been named a Fellow. Iannarelli, who is the founder and president of international aircraft brokerage firm Par Avion Ltd., was one of 25 fellows to graduate earlier this year after completing an intense training program designed to develop skills and knowledge in Transformational Dialogue, Adaptive and Collaborative Leadership, Emotional Intelligence and Social Change.
"I am honored to have been nominated and selected as an American Leadership Forum Fellow and grateful for the support so many offered during a year that posed challenges that no previous class had faced.  Fellow ALF participants and our leaders gave us the tools to arrive at successful conclusions to the questions posed of us and reinforced how a collaborative effort is so much more effective than one voice.  My understanding of the importance of team is high as that is what it takes to ensure a successful conclusion to modern day aircraft transactions. I have a profound sense of completion and achievement, and I enjoyed building relationships with leaders from the private, public, and non-profit sectors," Iannarelli commented.
ALF fellows are faced with not just intellectual challenges, but as well physical as was evidenced during the requisite wilderness experience held at an elevation ranging from 8000-10,000 feet in the Colorado Rockies.  Here leadership and support of the group is evident and not surprisingly, Iannarelli was the first in her class to volunteer to climb the cliff wall. About this adventure, she shared: "As is the case with almost any tough situation one faces, the first step is the hardest.  However, with commitment and confidence, completion is certain."
Iannarelli found that being involved in the ALF and becoming an ALF fellow has affirmed the value of ongoing personal development as well as participating in collective thinking and positive, progressive actions for the greater good of humanity.  Through the ALF Fellowship, Iannarelli and other members of Class LV broadened their perspectives, and worked collaboratively to serve as catalysts in the region for addressing urgent public concerns.
More About American Leadership Forum
The American Leadership Forum is a nationwide, non-profit organization with local chapters located throughout the United States. Through their Fellows Program, ALF brings together leaders to engage in dialogue, explore differences and build strong relationships. Approximately 25 Fellows are selected for each class by a committee composed of former participants in the program who are responsible for recruiting a class of leaders who reflect the diversity of their local community and demonstrate outstanding leadership and potential, as evidenced by their prior achievements. The program helps the Fellows to challenge their own assumptions and increase their understanding and awareness of others.
Founded in Houston in 1980 by attorney and business leader Joseph Jaworski, ALF's mission from the beginning has been to join and strengthen diverse leaders to serve the common good. More than 4,500 Senior Fellows nationwide have participated in the non-profit organization's Fellowship and now employ collaborative leadership skills to identify and address complex regional issues, model servant leadership, and create opportunities to collaborate in ways that make a significant difference.
For more information, please visit www.alfhouston.com.
More About Janine Iannarelli
Janine Iannarelli is an aviation industry professional with more than thirty-five years focused on aircraft sales and marketing. In 1997, she founded Par Avion Ltd., which is recognized as a one of the leading global aircraft brokerages. She currently serves as Chair of the European Business Aviation Associations (EBAA) Sales & Acquisition Committee and Vice-Chair of the EBAA Associate Members Advisory Committee and is the immediate past Chair of the State of Texas' Aerospace & Aviation Advisory Board. An advocate for business aviation, Iannarelli volunteers her time to various industry organizations including the National Business Aviation Association for its  Mentoring Program and Women in Aviation's Girls in Aviation Day. She is a council member of Girlstart and an Advisory Board Member of Houston PetSet.
For more information about Iannarelli and Par Avion Ltd., please visit www.paravionltd.com.