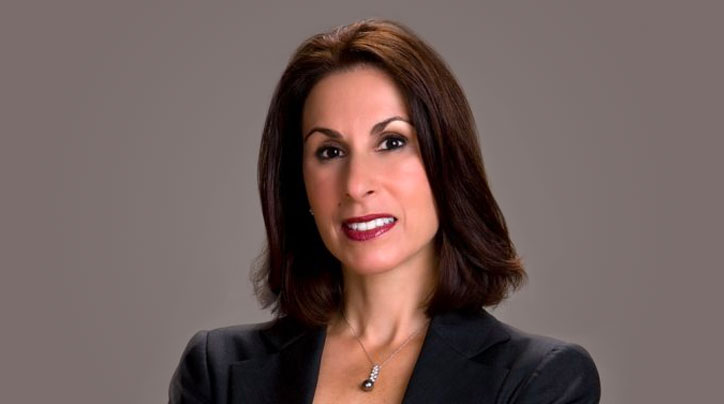 HOUSTON, Texas (May 15, 2017) – Janine Iannarelli, founder and president of Par Avion Ltd, has been appointed chair of the European Business Aviation Association's (EBAA's) Associate Members Advisory Council (AMAC) Sales & Acquisitions Committee. She will also participate in two events during the European Business Aviation Conference & Exposition (EBACE), which is being hosted by the EBAA in Geneva May 22-24.
Iannarelli has also been invited to serve as a panelist on the Business Aircraft Financing: Opportunities and Challenges panel during the International Aircraft Transactions seminar co-presented by the EBAA and the National Business Aviation Association on Sunday, May 21. Iannarelli's panel presentation will begin at 1:30 p.m. (For details, please visit https://ebace.aero/2017/events/international-aircraft-transactions-seminar/) Additionally, Iannarelli will participate in a round-table discussion during the Aviation Leadership-Cleared for Take Off Women's Networking Event. She will be speaking on the topic "Being a Female Entrepreneur in the Business Aviation Market." This networking session will be held on Monday, May 22, from 4:30 to 6 p.m. (For more information, please visit https://ebace.aero/2017/events/program-schedule.)
Iannarelli has been a long-time member of both the EBAA (www.ebaa.org) and NBAA (www.nbaa.org). She was invited to serve as a member of the EBAA's AMAC committee in early 2016. As chair of this committee, she will lead the committee in helping to "elevate the science, art and practice of aircraft transactions in Europe and beyond" with a specific goal of drafting guidelines that EBAA members may reference when engaging in the purchase or sale of an aircraft. The committee will meet regularly throughout the year at scheduled aviation events in Europe so as to develop and share best practices designed to improve the customer's experience.
"I am honored to have been chosen by the EBAA to chair the Associate Members Advisory Council Sales & Acquisitions Committee. As Par Avion specializes in pre-owned business aircraft transactions with a particular emphasis and long track record of sales between the United States and Europe, I bring a unique perspective to the committee because of that proverbial foot on each side of the Atlantic. Regarding my participation as a panelist at EBACE during the women's networking event this year, I am looking forward to sharing some of the lessons that I have learned and challenges that I have overcome in the business aviation industry. Fortunately, roles for women in aviation are expanding, and I am pleased to see and support initiatives such as this at EBACE," Iannarelli commented.
Privately funded by Iannarelli in 1997, Par Avion was founded with the objective of providing more personalized service to a global clientele of aircraft buyers and sellers of business aircraft. With more than 30 years of experience, Iannarelli is considered a pioneer among women in business aviation. Iannarelli also serves as the chair of the Texas Governor's Aerospace & Aviation Advisory Committee. She was appointed to chair this committee by Governor Greg Abbott in 2016 after initially being appointed by Governor Rick Perry in October 2014 as a member of this committee. Iannarelli also was inducted into the Aviation Hall of Fame of New Jersey and was named as one of 10 "Women on the Move" by Texas Executive Women last year.
Listed on the NBAA as a source Available to Comment, Iannarelli routinely serves as a guest speaker and reliable source for media on the topics of business aviation, women in aviation, and entrepreneurship. A full biographical profile for Iannarelli is available at paravionltd.com.
About Par Avion Ltd.
Par Avion Ltd. is an international business aircraft marketing firm that specializes in the sale of pre-owned aircraft ranging in size from small to large cabin, intercontinental range business jets valued from $1 million upwards of $65 million. For further information, please visit paravionltd.com; contact Iannarelli at +1.713.681.0075; or follow Par Avion on Facebook, Twitter, and LinkedIn