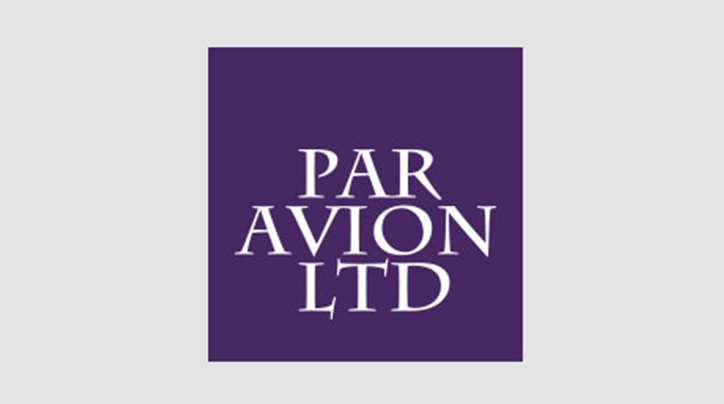 Houston, Texas September 8, 2009
For Immediate Release
Janine K. Iannarelli, President of PAR AVION LTD. is pleased to announce that PAR AVION LTD. has expanded in the Southwest region with the opening of a Dallas office. This office will be managed by the newest edition to the PAR AVION LTD. team, Heather N. Rubin.
Heather Rubin joins PAR AVION LTD. as the Business Development Director for the Dallas office, specializing in light to super mid-size business aircraft. Ms. Rubin's focus at PAR AVION LTD. will be maintaining the fundamental principles of comprehensive market research while promoting the company's current exclusive offerings, soliciting for new brokerage listings and assisting Clientele in the acquisition of business aircraft.
Rubin has long had a passion for the aircraft industry starting with her first flight as a young child with her professional pilot father. A graduate of Cal-State University at Northridge, Rubin holds a Bachelor of Arts degree in Communications and Journalism. She went on to co-found a highly successful wedding and design consultancy business, managing over two hundred events prior to selling the enterprise. She has been involved in a number of regional aviation projects devoted to the promotion of her family's aircraft management business in Santa Barbara. Janine Iannarelli said, "Heather's passion for aviation, her entrepreneurial skills and ability to communicate effectively are just a few of the strengths that I immediately recognized. While she already had a command of several aircraft we deal in, her product knowledge has expanded rapidly since joining the company and her enthusiasm for learning and growing with us knows no bounds. It is fully my expectation that flight departments and the executive office alike will come to appreciate Heather's business acumen, thoroughness and can-do attitude."
Iannarelli further noted, "While many in the aviation sales marketplace find their businesses contracting, the investments we have made in key areas are paying off in increased demand for our services. Texas in particular has been one of our most successful markets and an office in the northern part of the State makes absolute sense at this time."
PAR AVION LTD. is an international business aircraft-marketing firm that specializes in the sale of preowned business jets with an emphasis on large cabin, intercontinental range aircraft. While widely recognized as the leading purveyor of preowned Dassault Falcon Jets, their sales expertise includes that of the Bombardier, Citation, Embraer, Gulfstream and Hawker business jet product lines. Exclusive representation, acquisition on demand and the oversight of an aircraft sales transaction are the key services offered by the firm.
For further information contact Ms. Janine Iannarelli at 713-681-0075, fax 713-681-0035, e-mail: info@paravionltd.com