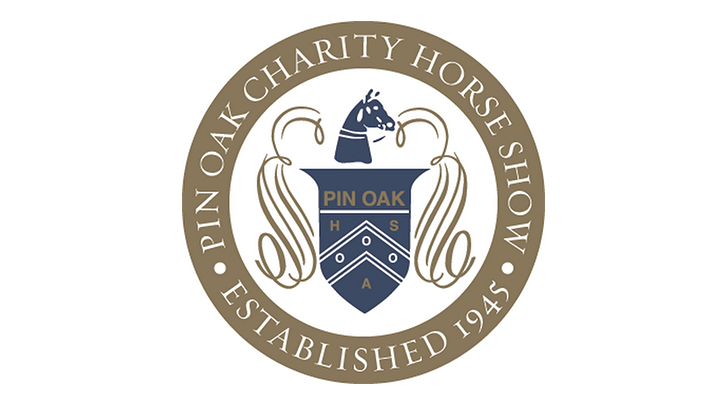 HOUSTON, Texas (Jan. 23, 2013) — Par Avion Ltd., a business jet brokerage and consulting firm based in Houston,  has renewed its Silver Sponsorship with The  Pin Oak Charity Horse Show for the 10th consecutive year.
Janine K. Iannarelli, founder and president of Par Avion Ltd., is also serving as the co-chair of Pin Oak's Second Annual "What to Wear to That Equestrian Affaire"  presented by Tootsie's at The Wynden in Houston on Feb. 28. She has previously served as a committee chair, executive board member and enthusiastic competitor in the jumper divisions for The Pin Oak Charity Horse Show.
The Pin Oak Charity Horse Show, which has raised more than $5 million since it was established in 1945, is one of the oldest and largest charity horse shows in the nation.  The show will be held at The Great Southwest Equestrian Center in the Houston suburb of Katy, Texas, from March 20 through March 30, 2013. Beneficiaries include Texas Children's Hospital, Houston's Ronald McDonald House Family Rooms, and Candlelighters Childhood Cancer Family Alliance of Houston.  For more information, please visit www.pinoak.org.
"I have been a supporter of The Pin Oak Charity Horse Show for more than 25 years," Iannarelli commented. "This year. I am able to combine my love for children and animals with my appreciation for high fashion and equestrian events through this unique fundraising effort. Both the luncheon celebrating equestrian fashions  and the horse show serve as excellent platforms through which I can introduce my clients and friends to the charities that Pin Oak benefits. I am actively recruiting additional corporate sponsors, host committee members and guests who want to 'Step Up and Step Out for Children.'"
Iannarelli added: "I take fiscal responsibility seriously for myself, my business, my clients and the charities for which I take a leadership role. I am proud to say that all proceeds raised at the 'What to Wear to That Equestrian Affaire' luncheon will go directly to the charities of Pin Oak. "
"The Pin Oak Charity Horse Show is extremely appreciative of Janine and Par Avion's long-term sponsorship.  Janine's experience with business development, sales, marketing and event planning is especially valuable to us and the charities that we benefit. Janine is an excellent example of a good corporate citizen and community volunteer," commented Lynn Walsh, president of the board of directors of Pin Oak Charity Horse Show who will be competing in the 2013 horse show.
In addition to her involvement in Pin Oak activities, Iannarelli has been a supporter of Mercury, The Orchestra Redefined, since 2008. She serves as a member of the board of directors for this orchestra that is dedicated to preserving and performing baroque music as well as collaborating with music education programs for students in the greater Houston area.  She has also been an ambassador for the Women's Pavilion of Texas Children's Hospital since 2011.
About Par Avion Ltd.
Par Avion Ltd. is an international business aircraft marketing firm that specializes in the sale of pre-owned business jets with an emphasis on large cabin, intercontinental range aircraft. While widely recognized as the leading purveyor of pre-owned Dassault Falcon Jets, their sales expertise includes that of the Bombardier, Citation, Embraer, Gulfstream and Hawker business jet product lines. Exclusive representation, acquisition on demand and the oversight of an aircraft sales transaction are the key services offered by the firm. For further information, please visit www.paravionltd.com or contact Iannarelli at 713-681-0075 or jki@paravionltd.com.