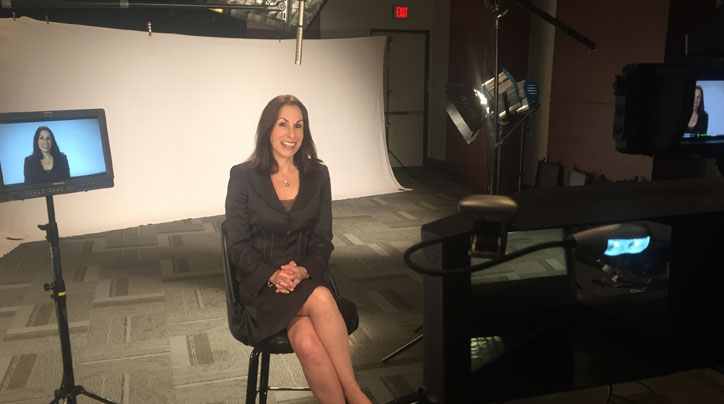 HOUSTON, Texas (August 31, 2016) – Janine Iannarelli, founder and president of Par Avion Ltd., has been named one of ten "Women on the Move" by the Houston based Texas Executive Women professional organization. This select group of women will be recognized at the 31st Annual Women on the Move Award Luncheon to be held on Nov. 15 at the Bayou Event Center in Houston.
Since 1985, Texas Executive Women has recognized 270 successful "Women on the Move" who embody the organization's core values: commitment to excellence, embracing diversity, fostering creativity and growth, integrity, and accountability. Texas Executive Women receives hundreds of nominations for the Women on the Move award from which only ten women are selected each year.
Iannarelli is an international business aircraft broker. She has more than 30 years of business aviation sales experience and is considered a pioneer among women in the industry. Iannarelli is an advocate for business aviation presently serving in a volunteer capacity on a state, national and international level through various industry groups and government committees. She is a member of several aviation industry and professional organizations; and has been prominently featured in news stories about aviation, entrepreneurship, and professional development. (Please see www.paravionltd.com for Iannarelli's biographical profile and additional information.)
"I am honored to have been selected and join an impressive group of women in this 2016 Class of Women on the Move. I am extremely grateful for the guidance and advice I received early in my career from the people I worked for and have been fortunate enough to have had great mentors throughout. I am also appreciative of the drive and commitment my parents instilled in me to be the best personally and professionally." Iannarelli reflected. "Being named among the 2016 Women on the Move brings with it a responsibility that I willingly accept – and that is to share my experience, guidance and perspectives with not only young women, but also with women in all stages of their life and career."
Iannarelli routinely serves as a speaker and mentor for women's initiatives about career development and life skill sets necessary to navigate the business world — which aligns well with the mission of Texas Executive Women: to support programs that recognize, develop and fund the advancement of women and teenage girls in the community. In 2013, she served as the keynote speaker for the West Houston Chamber of Commerce Women Driving Business Luncheon. In 2015, she was invited to serve as a panelist and guest lecturer at Montclair State University's Women's Entrepreneurship Week. Earlier this year Iannarelli served as one of 40 mentors to more than 300 women participating in The Houston Business Journal's Mentoring Monday event. Mentoring Monday events were hosted by American City Journal publications throughout the United States and supported thousands of women via "speed mentoring" roundtable sessions.
About Par Avion Ltd.
Par Avion Ltd. is an international business aircraft marketing firm that specializes in the sale of pre-owned aircraft ranging in size from small cabin to large cabin, intercontinental range business jets. For further information, please visit paravionltd.com or contact Iannarelli at +1.713.681.0075.