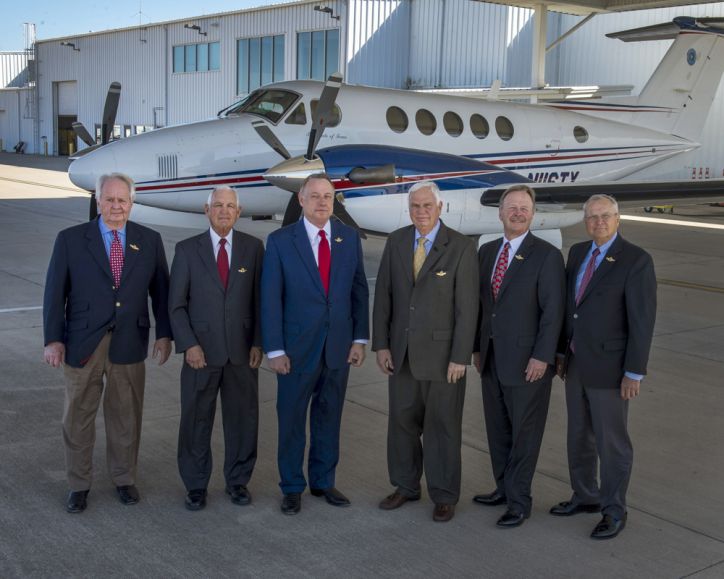 HOUSTON, Texas (Sept. 22, 2014) – International business aircraft broker Janine K. Iannarelli will share perspectives on her career, critical success factors and words of wisdom as the keynote speaker at the 10th Anniversary "Women Who Empower" luncheon on Thursday, Sept. 25, 2014. The luncheon is being hosted by BMW and the Houston West Chamber of Commerce Women Driving Business Committee from 11:15 a.m. to 1:15 p.m. at the Houston Country Club.
Iannarelli appeared on KPRC TV Channel 2 morning news on Sunday, Sept. 14, on behalf of the Houston West Chamber of Commerce Women Driving Business Committee and Par Avion Ltd. Iannarelli is the president of Par Avion, a Houston-based business that she established in 1997. Regarded as a pioneer among women in the highly competitive field of business aviation, Iannarelli has built Par Avion into a business that trades in private jets and helicopters all over the world. The firm focuses on the pre-owned business aircraft market, with a specialization in cross-border transactions. The aircraft that Par Avion brokers range in value from $3 million to $50 million.
"I did not choose business aviation as a career – rather, business aviation chose me," Iannarelli explained. "While I was still attending college in New Jersey, I was fortunate to secure a part-time job in aviation market research with a pioneering firm. This led to a full-time position post-college, a move to Houston where I was afforded the opportunity to learn the fine art of buying and selling business jets, and eventually to starting my own business. The move to entrepreneur and business owner came at a time when I felt I had plateaued in my career. In the dynamic world of business aircraft sales, there are typically three career paths from which one can select: work for an aircraft manufacturer; work for another broker; or work for yourself. I chose the riskiest of the three and started Par Avion. I have always been one to push the envelope, and I knew that by starting my own business, I would have to always be at the top of my game. As a naturally competitive individual, I knew that I would continuously work at improving my skill set and keep abreast of the evolution of the products in order to reach my goals and remain relevant in this field."
The Houston West Chamber of Commerce Women Driving Business Committee invited Iannarelli to serve as the keynote speaker after an article appeared about her and her business in The Houston Business Journal. She is a regular guest on Simple Flight Radio and a frequent blogger for the international business aviation Web site AVBuyer.com. Iannarelli also was featured in the November/December 2013 issue of Aviation for Women Magazine. A long time, active member of the National Business Aviation Association and the European Business Aviation Association, Iannarelli is listed on the NBAA's Web site, nbaa.org, in the "Available for Comment" section as a reliable source for media. Iannarelli is frequently sought out by noted aviation industry publications and mainstream news publications for her perspective and commentary on aviation related matters.
About Par Avion Ltd.
Par Avion Ltd. is an international business aircraft marketing firm that specializes in the sale of pre-owned business jets with an emphasis on large cabin, intercontinental range aircraft. While widely recognized as the leading purveyor of pre-owned Dassault Falcon Jets, their sales expertise includes that of the Bombardier, Citation, Embraer, Gulfstream and Hawker business jet product lines. Exclusive representation, acquisition on demand and the oversight of an aircraft sales transaction are the key services offered by the firm. For further information, please visit paravionltd.com or contact Iannarelli at 713-681-0075 or jki@paravionltd.com.
About The Houston West Chamber of Commerce
The Houston West Chamber of Commerce is located in the center of Houston that is home to the Galleria Area, Uptown District, Westchase District, Spring Branch District, Memorial City, International District, CityCentre and the Energy Corridor District – an area of more than 8,000 businesses that employ more than 100,000 people in industries responsible for West Houston's exponential growth such as oil and gas, manufacturing, technology, retail, medical, engineering and service firms. For more information on the Women Who Empower luncheon and the Houston West Chamber of Commerce, please call 713-785-4922 or visit hwcoc.org.