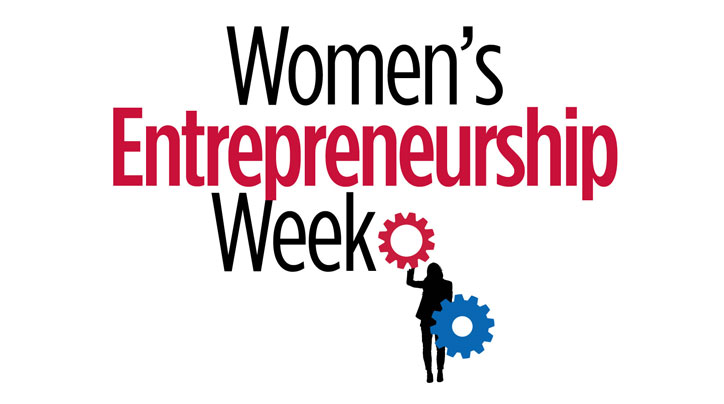 HOUSTON, Texas (Oct. 12, 2015) — Janine K. Iannarelli will share insights and perspectives on starting and growing her international business aircraft brokerage firm as a guest lecturer and panelist during Montclair State University's second annual Women Entrepreneurship Week. Women Entrepreneurship Week is held throughout New Jersey from Oct. 19 through Oct. 25, 2015, on a number of college campuses.
This special event at MSU is organized by the Feliciano Center for Entrepreneurship, which opened in 2013 at the University. To date, in excess of fifty percent of the students enrolled in the Feliciano Center's courses have been women.
A long-term resident of Houston, Iannarelli is a native of New Jersey and a graduate of Montclair State University. She is the founder and president of Par Avion Ltd, an aircraft brokerage firm that specializes in the buying and selling of business aircraft around the world. Par Avion is headquartered in Houston and maintains a satellite office in the New York metropolitan area. With more than 30 years of experience in business aviation, Iannarelli is regarded as a pioneer among women in her industry. In addition to managing her business, she routinely serves as a speaker on various subjects related to business aviation, entrepreneurship, and small business for industry and professional organizations.
In October 2014, Governor Rick Perry appointed Iannarelli to the Texas Aerospace and Aviation Advisory Committee, and she is presently up for re-appointment for service under Governor Greg Abbott.
Iannarelli joins a prestigious line-up of other Women Entrepreneur Week speakers, moderators, and panelists, including, but not limited to:
 Bobbi Brown, founder and chief creative officer of Bobbi Brown Cosmetics;

Sallie Krawcheck, former Wall Street executive and chair of Ellevate; and,
Edie Weiner, a futurist and president and chief executive officer of The Future Hunters
Iannarelli will speak to students in the Feliciano Center for Entrepreneurship Class 201 at 10 a.m. Eastern on Oct. 21. This class is taught by Professor Waters and Professor John Frasca. This interactive course is offered for students interested in starting or owning a business and for those interested in exploring how entrepreneurs think and innovate. Iannarelli will explain what led her to start Par Avion, challenges that she has faced and has overcome, keys to her success, and how her Montclair State University education and experience has contributed to her life and her work.
"I look forward to this opportunity to share my personal journey to ownership of a small, but successful and influential global business with the students of Montclair's' entrepreneurial school. I want to underscore that anything is possible as long as you equip yourself with the skill sets needed in a modern business environment and possess the drive and initiative which are hallmarks of an entrepreneur. Montclair, by virtue of its proximity to New York City and its depth of academic resources gives the graduate the competitive edge needed in an increasingly competitive business environment. Entrepreneurial endeavors are not for the faint of heart or for those who fear responsibility. There is, however, no greater reward than being your own boss and making you and your company valuable."
Additionally, Iannarelli will serve as one of three panelists at 2:45 p.m. Eastern on Oct.21 on the topic "How to Grow Your Business." She and other panelists will address both the successes they have enjoyed and some of the obstacles they have faced along their entrepreneurial journey. The panel moderator is Linda Bowden, regional president, PNC Bank of New Jersey. Joining Iannarelli as panelists are Cheryl Biron, president and chief executive officer of One Horn Transportation, and Marilyn Grabowski, president of Atlantic Infrared.
About Par Avion Ltd.
Par Avion Ltd. is an international business aircraft marketing firm that specializes in the buying and selling of pre-owned business jets with an emphasis on large cabin, intercontinental range aircraft. While widely recognized as the leading purveyor of pre-owned Dassault Falcon Jets, their sales expertise includes that of the Bombardier, Citation, Embraer, Gulfstream and Hawker business jet product lines. Exclusive representation, acquisition on demand, and the oversight of an aircraft sales transaction are the key services that Par Avion offers. For further information, please visit www.paravionltd.com or contact Iannarelli at 713-681-0075 or jki@paravionltd.com.