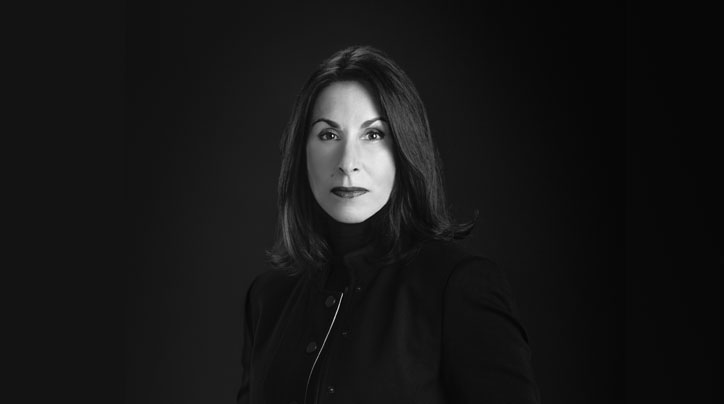 HOUSTON, Texas (Feb. 13, 2018) – Janine Iannarelli, founder and president of Houston-based Par Avion Ltd., was named one of "Houston's Most Influential Women" by Houston Woman Magazine. Iannarelli was honored along with other women business owners, academic leadership, lawyers, writers and media personalities, marketing officers, philanthropists, government officials, medical professionals, and other executives and community influencers. The 50 Most Influential Women were honored at an afternoon tea on February 11 in the ballroom of the Junior League of Houston.
Each of the honorees was nominated for inclusion on the list by a subscriber of Houston Woman Magazine and, later, selected by the staff of the publication. "It is an honor to be acknowledged with 49 other women leaders in Houston who are making a difference not just in our city, but whose reach extends well beyond. Each of us faced challenges along the way, but clearly persevered and prevailed. It is wonderful to be in the presence of so many great role models who our city's young women can look up to," stated Iannarelli.
Considered a pioneer among women in business aviation, Iannarelli is an international business aircraft broker with more than 30 years of experience. She is a long-standing member of the European Business Aviation Association, the National Business Aviation Association, and Women In Aviation, International. She presently serves as the presiding chair of the Texas Governor's Aerospace & Aviation Advisory Committee and chairwoman of the European Business Aviation Association's Advisory Committee's Sales & Acquisition sub-committee. Iannarelli is a 2016 inductee of the Aviation Hall of Fame of New Jersey. (Please visit paravionltd.com for Iannarelli's biographical profile for more information.)
According to Beverly Denver, publisher of Houston Woman Magazine, "Those selected as Houston's 50 Most Influential Women of 2017 are individuals with vast networks of social and professional connections. They have earned an enviable reputation for their expertise in a particular field or arena. They are knowledgeable, credible and worthy of trust and admiration. The thoughts and actions of these women influence the thoughts and actions of others. It is our distinct pleasure to introduce these remarkable women to our readers and to others in our community."
The complete list of "Houston's 50 Most Influential Women of 2017" is posted at http://houstonwomanmagazine.com/index.php/50-women.
About Par Avion Ltd.
Par Avion is an international aircraft brokerage that specializes in the exclusive representation and acquisition of business aircraft with an emphasis on new and pre-owned business jets valued upwards of $65,000,000(USD). For further information, please visit paravionltd.com; contact Iannarelli at +1.713.681.0075.