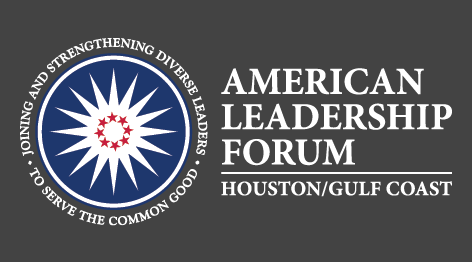 HOUSTON, Texas (May 28, 2021)  — Janine K. Iannarelli, president of Par Avion Ltd., has been named one of 25 Fellows in The American Leadership Forum Houston/Gulf Coast Chapter Class LV.  Iannarelli and other members of ALF Class LIII, LIV and LV  began their 12-month Fellowship on May 11. Iannarelli, who founded Par Avion Ltd. in Houston in 1997 and is recognized as a pioneer among women in business aviation, is participating in this year-long program with other leaders from the Greater Houston business, philanthropic, and government leadership community.
"I am honored to have been nominated and selected as an American Leadership Forum Fellow. I am committed to contributing to meaningful conversations that are instrumental in effecting positive societal change for the greater Houston area, that hopefully will set an example for others," Iannarelli commented
ALF Classes LIII, LIV and LV are comprised of leaders from the private, public, and non-profit sectors who will meet monthly over the course of the year. Through this ALF Fellowship, Iannarelli and other members of Class LV will broaden their perspectives, learn new skills, engage in dialogue, advance racial justice, and work collaboratively to serve as catalysts in the region for addressing urgent public concerns. The class focuses on thought-provoking topics such as group emotional intelligence, appreciative inquiry, consensus building and ethics and improving dialogue.  Each class of Fellows will host a community dialogue with a format and topic of the group's choosing. In addition to creating impact in the community, these dialogues provide a tremendous learning experience about the nature of community leadership, as well as the challenges and rewards of collaboration.
The ALF Fellows Program includes a six-day wilderness experience in the Colorado mountains, during which powerful bonds between classmates are forged.
"The American Leadership Forum is delighted to welcome Janine and her classmates in Class LV who have recently begun their Fellowship year. In addition to her professional accomplishments with Par Avion, the community is enriched by Janine's commitment to community engagement. I am excited for Janine and her ALF classmates to engage deeply in the ALF program and to forge relationships to better serve the Houston and Gulf Coast region," commented Nory Angel, president of the American Leadership Forum.
More About American Leadership Forum
The American Leadership Forum is a nationwide, non-profit organization with local chapters located throughout the United States.  Through their Fellows Program, ALF brings together leaders to engage in dialogue, explore differences and build strong relationships. Approximately 25 Fellows are selected for each class by a committee composed of former participants in the program who are responsible for recruiting a class of leaders who reflect the diversity of their local community and demonstrate outstanding leadership and potential, as evidenced by their prior achievements.  The program helps the Fellows to challenge their own assumptions and increase their understanding and awareness of others.
Founded in Houston in 1980 by attorney and business leader Joseph Jaworski, ALF's mission from the beginning has been to join and strengthen diverse leaders to serve the common good. More than 4,500 Senior Fellows nationwide have participated in the non-profit organization's Fellowship and now employ collaborative leadership skills to identify and address complex regional issues, model servant leadership, and create opportunities to collaborate in ways that make a significant difference.
For more information, please visit www.alfhouston.com.
More About Janine Iannarelli
Janine Iannarelli is an aviation industry professional with more than thirty-five years focused on aircraft sales and marketing. In 1997 she founded Par Avion Ltd., which is recognized as a one of the leading global aircraft brokerages.  Among the leadership positions Iannarelli has held was Chair of the Texas Aerospace and Aviation Advisory Committee.  She currently serves as Chair of the European Business Aviation Associations (EBAA) Sales & Acquisition Committee and Vice-Chair of the EBAA Associate Members Advisory Committee. An advocate for business aviation, Iannarelli volunteers her time to various industry orgnizations including the NBAA in their Mentoring Program and Women in Aviation's Girls in Aviation Day.  She is a council member of Girlstart and an Advisory Board Member of Houston Petset.
A 1983 graduate of Montclair State University in Upper Montclair, New Jersey, Iannarelli earned a Bachelor of Science degree in business administration with a specific concentration in marketing and a minor in psychology.