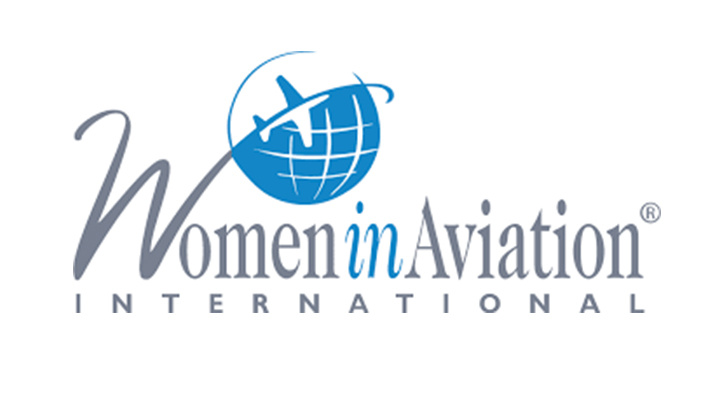 HOUSTON, Texas (Oct.  8, 2013) – Janine K. Iannarelli, founder and president of Par Avion Ltd. (www.paravionltd.com), has been chosen for the cover and a corresponding business profile story entitled "It's Just Business" in the November/December 2013 issue of  Aviation for Women Magazine.  The article was written by Amy Laboda, editor, and the business aviation photos were taken by Evin Thayer.
Based in Houston, Iannarelli has more than 25 years of business aviation experience and is recognized as a pioneer in her field. Par Avion Ltd. specializes in buying and selling business aircraft throughout the world.
Aviation for Women is the official publication of Women in Aviation, International (WAI), a 501 (c) (3) non-profit organization. WAI's mission is to increase diversity in aviation and aerospace worldwide. WAI achieves its goals through its generous scholarship and awards programs, educational outreach and networking events, more than 80 chapters worldwide, and extensive digital and media footprint, which includes multi-platform social media.
"Janine, as founder and president of Par Avion Ltd., represents one of the pinnacles of business aviation.  Aviation for Women strives to provide the members of WAI with profiles of the best and the brightest in their fields. Our interviews give those looking for careers in aviation a roadmap of how to become successful in the multitude of professions that are available in aviation and aerospace," explained Laboda. "In my article, Janine tells our members and other readers how she came to be in aircraft sales, what it takes to be good at her job, and why she loves it. She also gives advice on how to prepare for a successful career in aircraft sales."
Bonus copies of the November/December issue featuring Iannarelli on the cover will be distributed at the National Business Aviation Association 2013 Conference & Exhibition (www.NBAA.org) in Las Vegas Oct. 22-24, where WAI will host Booth No. C10939. Iannarelli, who is a long-time member of both WAI and NBAA, will be in attendance at this year's NBAA conference and expo. She also will be available at the WAI booth on Wednesday, Oct. 23, from 2 to 3 p.m. Pacific Time to share insights and guidance for others seeking to advance their business aviation career.
"It is an honor to be recognized by my peers, and I am humbled that WAI felt that my story is one that should be retold to others," Iannarelli commented.
"One of the great benefits — and something from which I derive great enjoyment — is the ability to help aspiring young women in aviation realize their goals through a mentoring process and sharing of experiences.  I have always adhered to the principal of giving back.  If I have helped others to achieve milestones, whether personal or professional, or in some way inspired someone, then I think that characterizes a life well lived.  I am often surprised when someone says they are so appreciative of the assistance I have given them, when in fact it is I who feel so fortunate because they have in turn given me the gift of friendship."
For more information on WAI or Aviation for Women, please visit www.wai.org.
More About Par Avion Ltd.
Par Avion Ltd. was established in 1997 by Janine K. Iannarelli.  Par Avion Ltd. is an international business aircraft marketing firm that specializes in the sale of pre-owned business jets with an emphasis on large cabin, intercontinental range aircraft.  Key services that Par Avion Ltd. offers include exclusive representation, acquisition on demand and the oversight of an aircraft sales transaction.  With U.S. offices in the greater New York area and Houston and with strategic partners in Europe, Africa and Asia, Par Avion offers a truly global reach to aircraft sales and marketing.
Par Avion Ltd. has built a reputation for being a leading purveyor of pre-owned Dassault Falcon Jets. The Par Avion team also has extensive experience with buying and selling the Bombardier, Citation, Embraer, Gulfstream and Hawker business jet product lines.
Inventory currently available through Par Avion Ltd. is listed at www.paravionltd.com/aircraft-for-sale. For further information, please visit www.paravionltd.com or contact Iannarelli at 713-681-0075 or jki@paravionltd.com.