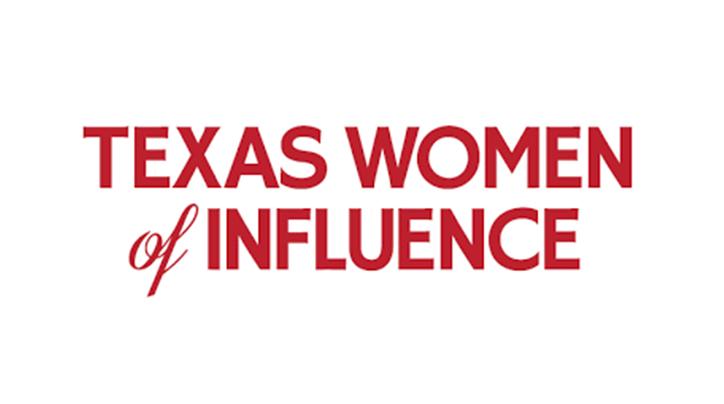 HOUSTON, Texas (Oct. 25, 2011) – Janine Iannarelli, founder and president of Houston-based Par Avion Ltd., has been selected by The Fort Worth Business Press as one of the Great Women of Texas Women of Influence for 2011. Iannarelli is one of 18 women who will be honored at a dinner and awards program on Nov. 9 at The Fort Worth Club in Fort Worth, Texas.
The Fort Worth Business Press has been hosting the Great Women of Texas dinner and awards event since 2003. Robert Francis, editor of The Fort Worth Business Press, said that Iannarelli was chosen from among a large field of nominees. Criteria for selection included significant accomplishments in the areas of business, education, nonprofits, health care and government.
Nick Karanges, publisher of The Fort Worth Business Press, commented: "Our Great Women of Texas honorees exemplify the best our great state has to offer, whether through their accomplishments in business, the arts or for the community. These women come from all walks of life – from the trails of Texas ranches to the gritty world of oil and gas to the gleaming laboratories of tomorrow's technological breakthrough. These dynamic women have become leaders, role models and mentors to those who will follow."
"I am deeply honored to have been selected for this award and flattered to be regarded as a Woman of Influence in the great State of Texas. Most important, I am so appreciative of being recognized by my fellow Texans as one of their own. After living more than half of my life here, it means so much to me to be thought of as a Texan," Iannarelli commented.
About Iannarelli and Par Avion
Founded in 1997 and headquartered in Houston, Par Avion is an aircraft marketing firm that specializes in the exclusive representation and acquisition of business aircraft. Par Avion's area of expertise lends itself to large cabin, long range aircraft with a particular emphasis on the Falcon product line. While the business is global in scope, Iannarelli and Par Avion are particularly focused on supporting clients in Houston and the Dallas-Fort Worth area.
Iannarelli has more than 25 years of business aviation experience. She has represented numerous corporations and private individuals worldwide with respect to both the sale and purchase of business aircraft. She is a frequent commentator and blogger on topics related to business aviation and entrepreneurship. She has been featured in numerous newspaper and magazine articles and has appeared on several Houston TV and radio programs. marketing and a minor in psychology. She has attended numerous industry–related seminars sponsored by the National Business Aviation Association (NBAA), Professional Aviation Maintenance Association and various manufacturers and aviation product vendors. She is a current member of the NBAA, European Business Aviation Association, the Houston Aviation Advisory Association, Women in Aviation International, and the American Marketing Association.
Iannarelli is a passionate supporter of the arts and charities that benefit children and animals. She is a board member of Mercury Baroque orchestra and a former executive board member of The Pin Oak Charity Horse Show Association, in addition to serving on host committees for a number of local causes. Most recently Ms. Iannarelli has become an Ambassador for the Women's Pavilion of Texas Children's Hospital. Ms. Iannarelli competes regionally and nationally in the amateur division at hunter/jumper shows. Par Avion Ltd. has been a corporate sponsor of The Pin Oak Charity Horse Show for many years. The Pin Oak Charity Horse Show is one of the longest running charity horse shows in the nation, raising funds for Texas Children's Hospital and The Ronald McDonald House.
For more information on Iannarelli or Par Avion, please visit www.paravionltd.com