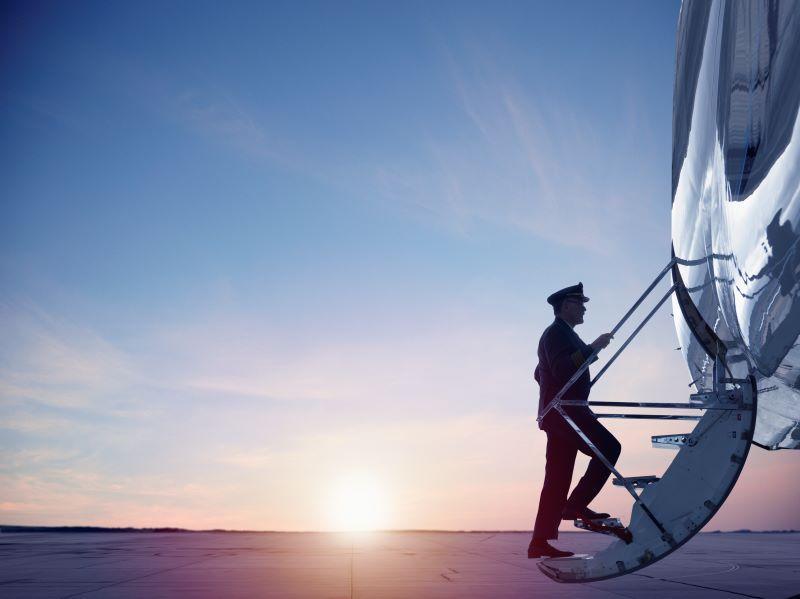 Reporter: Molly McMillin
In the final part of a three-part series on predictions for 2023, business aviation leaders weigh in on where they would invest if they could invest in any area of business aviation.
Their responses range from the workforce, sustainability, new products, the aftermarket, new technology and other areas.
Respondents of the poll by The Weekly of Business Aviation are listed in alphabetical order by company name. For Part 1, please click here. For Part 2, please click here.
Q. If you could invest in any area of the business aviation industry, where would you invest?
A. Richard Aboulafia, AeroDynamic Advisory managing editor:  
There seems to be a bit of a disconnect on new product development. A lot of resources have gone into new large cabin models, but the demand increase we've seen implies strength in small and medium jets, where very few new models have been introduced in the past few decades. I guess I'd invest there.
A. Eric Martel, BombardierAerospace president and CEO:
Sustainability, without a doubt, and we already do. The future of business aviation must be more sustainable, because this is important to us as an industry, to our stakeholders and to our customers. At Bombardier, we have always been a leader in sustainability, and 2022 was no different: we committed to cover all our flight operations with Sustainable Aviation Fuel, and we gave the world a glimpse of our EcoJet research project. In the background, we continue to invest massively in the development of greener aircraft, and toward reducing the footprint of our operations. We're proud of what we've accomplished so far, and we'll continue to make sustainability a priority in 2023 and beyond.
A. Eric Trappier, Dassault Aviationchairman and CEO:
If we want to succeed in decarbonizing aviation, we must develop the use of sustainable aviation fuels. We are working at making our jets fully SAF capable. SAF production and distribution need to be promoted.
A. Nick Weber, ExecuJet MRO Services regional vice president for the Middle East:
I would invest more in flight support and FBO activities. FBOs tend to make a good margin. [They also] are viewed as a more sexy part of aviation.
A. Jack Pelton, Experimental Aircraft Association CEO:
Right now, I would double down on companies that are working on technologies that improve business aviation's environmental footprint. It could create a real market differentiator that OEM's will pay for.
A. Brian Foley, Foley Associates founder:  
Technology-based investments seem to have done well through all of the recent ups and downs.  Examples include aviation SaaS companies (Software as a Service) and incabin electronics. In contrast, investments that will require even more diligence include those whose earnings benefited from the recent high but unsustainable business jet utilization levels, as well as many of the eVTOL, early stage and SPACbacked ventures.
A. Pete Bunce, General Aviation Manufacturers Association(GAMA) president and CEO:
Investment in both our industry and regulatory workforce will pave the way for future success. The resilience of these workforces has carried us through the challenges brought on by the pandemic and as our industry continues to see growth, we will need to strengthen our workforces to meet and surpass expectations. These investments will be key to innovation, sustainability, and industry growth.
A. Mark Burns, Gulfstream Aerospace president:  
We have a history of investing in innovation, research and technology to develop the most technologically advanced fleet in the industry, and we continue to do so. Investing in our people is also a continued focus, especially as we create new opportunities to develop the future workforce for business aviation.
A. Sheila Kayaoglu, Jefferies managing editor:  
I think I would go with the aftermarket names. The aftermarket is my favorite place, especially in the commercial aftermarket. With the business jet environment, I think aftermarket could continue to be a place that's good just because capacity is seemingly so tight. Utilization still remains high. The charters, the Wheels Ups of the world, the NetJets are maybe the more difficult places to be just given they're balancing demands along with price.
A. Simon Roads, Magnix USA senor vice president of sales and marketing:  
Right here. This is the future.
A. Curt Castagna, National Air Transportation Association president and CEO:  
Safety and sustainability. OSHA calculates that every dollar invested in safety programs averages a
$4-to-$6 return. With the FAA positioned to expand SMS requirements to certificated airports, air charter operators, and maintenance facilities, a wise investment would be in resources and training to prepare your entire team for SMS implementation, including courses like NATA's Air Transport Safety Manager Certification. On the sustainability front, the future generation of flight is coming faster than we think. AAM offers long-term solutions to environmental concerns by reducing carbon emissions and noise impacts for the communities we serve. AAM also has the potential to fill service voids where commercial aviation is not available or feasible. Public and private investments directed toward ramp electrification, hangar development, tanks for SAF and unleaded fuel, and other airport/FBO sustainability measures would be money well spent.
A. Ed Bolen, National Business Aviation Association president and CEO:
We bet on business aviation, because we know that it is an incredible time machine. It allows people to go where they need to go when they need to get there and to do it safely. And it's up to us to make sure that that inherent value of the product is something that can take place and that we have the infrastructure of airports and access to airspace. We've got a regulatory environment that promotes and doesn't punish and that we are constantly being safe. We believe in business aviation. We think it's an incredibly bright future. We have a responsibility to foster that. But as far as what segment, what company, what technology? We like all.
A. Patrick Gallagher, NetJets president of sales, marketing and service:
We will continue to invest in green technologies to reduce the reliance on fossil fuels, as well as infrastructure to ensure that continued demand will be properly supported. As the leader in private aviation, we are fully committed to reducing our environmental footprint and setting a standard for the rest of the industry through a multi-tiered Global Sustainability Program. This includes an ongoing investment in sustainable aviation fuels. We are also investing in NetJets Maintenance Service HubsTM which are regional facilities specifically located where we have the most flight volume. This ability to practice proactive maintenance with on-site aircraft parts inventories provides our owners with more seamless access to their aircraft. In addition, we are strategically gaining ramp, hangar and lounge space at specific FBO locations. These dedicated facilities are enhancing our owners' departure and arrival experience to offer them the service that they expect and deserve.
A. Janine Iannarelli, Par Avion founder and president:  
My first reaction is people. I think continuing investment in those who express an interest in the aviation industry to help them develop certain skill sets, is important because that helps not only with their personal growth but with the growth of the company.
Another area of interest I think is what sort of infrastructure is needed at any of the GA airports around the country, given the increased activity they surely experienced over the past two years as more people took to flying privately? I would be looking for opportunity to either acquire, expand or build services, such as an FBO, fueling, etc. Growth in charter, the fractional business and an overall increased use of existing business and private aircraft has surely given rise to greater traffic levels at airports that do not have airline service.  Ron Gunnarson, Piper Aircraft vice president of sales, marketing and customer service:
For large organizations, whether OEM or critical first and second tier suppliers, key investments will continue to be made in our people.  No matter what employment demographic e.g. skilled labor, technical or professional, all areas will continue to migrate to the best balance of compensation, schedule flexibility, clear career progression plans and evolving work / life balance expectations. The hardest thing to replace is our well-trained and experienced people.
A. Ron Draper, Textron Aviation president and CEO:
My priority is people. At Textron Aviation we lead business and general aviation thanks to our highly skilled and passionate employees. It's our talent that allows us to design and deliver legendary products like the Beechcraft Denali, Cessna SkyCourier and our newest Citation Gen2 aircraft. Our teams are investing in talent pipelines and workforce programs that allow new entrants to the industry to join us and grow with our full support.