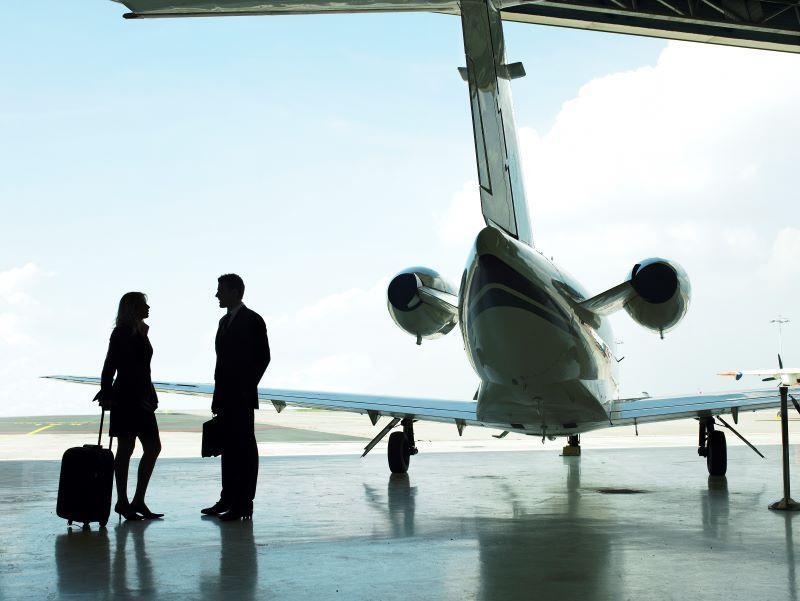 Reporter: Molly McMillin
The Weekly of Business Aviation polled a number of business aviation leaders on their predictions for the industry in 2023.
Below is Part 2 of a three-part series.
(Poll respondents are listed in alphabetical order by company name.) Please watch for Part 3 in the Jan. 16 edition of The Weekly. For Part 1, please see the Jan. 2 edition or click here.
Q. What do you think will be the biggest challenge for your company or for your segment of the business aviation industry for 2023?
A. Richard Aboulafia, AeroDynamic Advisory managing editor:
The big challenge will be keeping the supply/demand balance right. We will start to see some of the supply chain challenges loosen, right as the market softens. Will OEMs maintain production discipline, or will pricing suffer?
A. Eric Martel, Bombardier Aerospace president and CEO:
The answer that immediately comes to mind is workforce. This is a widespread challenge affecting many industries, and I think the particular challenge for business aviation is to convince young people to pursue a career in this fascinating industry. We have openings now, for a variety of positions around the world, but we also must prepare to replace a workforce that is facing significant retirements in the next few years. Bombardier is being very proactive, working with schools and promoting the amazing opportunities we have for bright young minds around the world—especially as our service network is growing in fascinating places. We're already getting encouraging results from our recruitment initiatives, but I do think that workforce challenges will remain top of mind for our industry in 2023.
A. Eric Trappier, Dassault Aviation chairman and CEO:  
Our biggest challenges for 2023 are going to be the ramp-up in production of both our Falcon jets and Rafale fighters and the entry into service of the Falcon 6X.
A. Nick Weber, ExecuJet MRO Services regional vice president for the Middle East:
The challenge is to keep the momentum within the industry and to continue to facilitate the growth.
A. Jack Pelton, Experimental Aircraft Association CEO:
As the integration of manned and unmanned UAS/UAM into the NAS gets closer and closer, it will be critical to get the regulatory policy right. 2023 will be a big year for much of that work to go out of comment.
A. Brian Foley, Foley Associates:
Getting into the mindset that recent years were extraordinary and having more modest expectations for 2023. Recognizing what is a more normalized business environment may be difficult for some.
A. Pete Bunce, General Aviation Manufacturers Association (GAMA) president and CEO:
The biggest challenge in 2023 will be addressing and navigating workforce issues within the FAA and industry. The work being done by FAA leadership is immense and commendable but as you branch out within the agency you see significant reductions in average experience level. We must secure ways to strengthen training in these areas by bringing engineers and inspectors back together to facilitate knowledge sharing and out into the field to build practical experience and common technical understanding. We will be looking at how FAA reauthorization can provide ways to address this challenge as well as support investments in the overall aviation industry workforce.
A. Mark Burns, Gulfstream Aerospace president:
Gulfstream has made significant investments over the years, resulting in the introduction of five new aircraft since 2014 and the most formidable, highesttechnology fleet in the industry. As a result, we're moving at an unprecedented pace— one that has never been seen before, which poses an industry-wide challenge to deliver greater efficiency in our certification environment. The current environment is ripe for innovation, and we are excited to continue to partner with the FAA and the ODA on driving further efficiencies that keep safety paramount and our industry competitive.
A. Sheila Kayaoglu, Jefferies managing editor:  
I think business aviation has been interesting because it hasn't necessarily been inflationary in terms of pricing. That's been one disappointment for me in terms of 2022. When we look at the OEM net price increases on a net basis, they've been low single-digits at best. What pricing does in 2023 I think is going to be a challenge or big watch item.
A. Simon Roads, Magnix USA senior vice president of sales and marketing:
From my side of the industry, continuing certification into 2023 is critical—including working diligently with the FAA and getting the FAA's support to progress in a timely manner.
A. Curt Castagna, National Air Transportation Association president and CEO:
The escalating cost of doing business is causing companies to reexamine their pricing strategy, determine which products and/or services truly add value, reassign financial and employee resources to areas that will help them grow, and focus on addressing operational inefficiencies. Most important in an inflationary period is not losing sight of employee retention as workforce shortages persist across all industry segments, levels, and areas of responsibility. Focusing on collaboration, creativity, culture, and consistency will yield results in recruiting and retaining a skilled and engaged workforce. We need to seek entrants from non-traditional sources; build a positive, inclusive culture; and ensure that our employees understand the value of their contributions to the organization and beyond—what positive impact are they making on their local community and the national economy? That positive impact includes our industry's improvements in reducing its effect on the environment, yet misplaced negative public perception of business aviation is growing. We should continue to tell our story, but we must also find new ways to quantify the progress we are making on SAF, unleaded avgas, the removal of PFAS chemicals, and other sustainability measures.
A. Ed Bolen, National Business Aviation Association president and CEO:
It's constantly getting the message out about who we are and the kind of enormous benefits generated by business aviation in the U.S. and around the world, and working with governments, policy makers and opinion leaders to make sure that business aviation is recognized, understood and has an opportunity to provide these societal benefits.
A. Patrick Gallagher, NetJets president of sales, marketing and service:
All operators are trying to add aircraft to their fleet. And more jets mean more employees needed to support them. In 2023, we will accept deliveries of more than 100 new aircraft from the world's top manufacturers. Recruitment and retention, specifically for pilots and mechanics, will continue to be a significant challenge for the industry, but we hired 450+ pilots in 2022 and have plans to add as many as 700 more in 2023. Because NetJets is the pinnacle of most aviators' careers, we are confident that we will be successful, but smaller 135 operators and flight departments may find it more difficult to compete for talent.
A. Janine Iannarelli, Par Avion founder and president:
I think it's public image. I'm starting to see an argument brew—not so much on mainstream channels but on LinkedIn, for example, as people talk about the increase we have seen these past two years in aircraft utilization and charter. Someone commented that those who flew only on occasion are not part of the long-term solution and will move away from the charter market. I don't agree. I think there are people who on occasion charter, but I think there's a whole set of people who have left the airlines for good and have found charter, fractional and flight sharing instead as a reliable means of transport and accept the new cost of travel (for their budget). Companies will still turn over aircraft inventory on a regular basis, usually anywhere from 5-10 years, because the availability of warranties and subscription maintenance programs that help them manage costs on a reasonably young aircraft. The younger the aircraft, theoretically the less out-of-pocket expense, which always makes the budget look good. For my company, the biggest challenge will likely be getting hands on the right inventory—the right airplane—for customers. Just because we may have more product come available in 2023 does not mean the aircraft with all the desirable attributes is in great supply.
A. Ron Gunnarson, Piper Aircraft vice president of sales, marketing and customer service:
For now, our biggest challenge in 2023 will continue to be the tight labor market and supply base challenges. While we continue to hire at record levels it is countered by equally high attrition rates and job hopping. On the supply base side cost increases continue as do ever lengthening lead times. Sudden stoppages in availability for raw materials, components and more complex subassemblies surface without warning [occur] on a weekly basis.
A. Ron Draper, Textron Aviation president and CEO:
We've been hyper-focused on supporting our suppliers in meeting the demand for Cessna and Beechcraft production and service. In 2022, Textron Aviation teams made more than 500 on-site visits to suppliers to offer one-on-one coaching and support as they navigated accessing raw materials or hiring skilled talent to ramp up production.