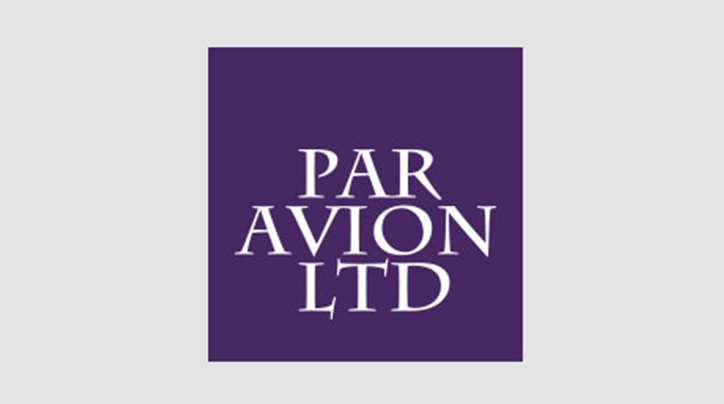 HOUSTON, Texas (April 9, 2012) — Par Avion Ltd. is celebrating its 15th year as an independent international business jet brokerage firm that has "the right stuff" to survive and thrive regardless of the prevailing economic conditions.
Par Avion Ltd. was founded in 1997 by Janine K. Iannarelli with the objective to meet the growing need among aircraft owners for timely and accurate market data and to provide a comprehensive and full-service approach to conducting an aircraft sale.  The increasing complexity involved in aircraft transactions requires an actively managed process.  As a boutique aircraft marketing firm, Par Avion is able to be more client focused and is best known for its attention to detail and proactive approach to aircraft marketing.  The firm specializes in the sale of pre-owned fixed wing aircraft with an emphasis on large cabin, intercontinental range aircraft valued upwards of $60 million.  Exclusive representation, acquisition on demand and the oversight of an aircraft sale transaction are the key services offered by Par Avion Ltd.
"Par Avion has been steadfast in our commitment to remaining accessible and available to our clients in spite of the challenges and demands small businesses have faced these past few years. We are attuned to the best and most current research on the market, we remain committed to continuing professional development, the study of industry trends and new products, and we maintain our involvement in national and international aviation conferences and events. At Par Avion, we continue to be an essential resource in assisting and guiding our clients through the aircraft purchasing process,"-Iannarelli commented.
Par Avion is recognized as the leading purveyor of pre-owned Dassault Falcon Jets with additional expertise in representing the Bombardier, Citation, Embraer, Gulfstream and Hawker product lines.
Richard Bertel, chairman of Clayton Mountain Energy based in Henderson, Nevada, purchased a Cessna Citation X business jet from Par Avion earlier this year. The Citation X (www.cessna.com/citation/citation-x.html) cruises just under the sound barrier at Mach .92.  Bertel explained that Clayton Mountain Energy's airplane allows the senior management team to cover more territory faster and easier, allowing them to call on their customers and vendors often on short notice.  Clayton Mountain Energy employs approximately 300 people in 12 locations throughout the United States.
"I chose to work with Janine and Par Avion again on the purchase of the Citation X because I had an excellent experience with a prior aircraft acquisition in 2007.  I have found Janine to be extraordinarily detail-oriented.  She very tenaciously represents her clients.  Among equipment brokers, Janine's integrity is unmatched," Bertel commented.
With regard to the advantages of working with Par Avion as my broker, Bertel added:  "The breadth of Janine's experience reaches across the globe.  Janine was able to assist us in evaluating aircraft all over the world before we made our final selection.  Janine and Par Avion are well known in the industry, having excellent relevant experience in dealing with the multifaceted aspects of buying and selling aircraft – such as inspections, insurance, and FAA regulations, etc.  Janine's evaluation of the maintenance records and logs for all of the aircraft we considered was extensive.  She goes over that with a fine tooth comb.  In the energy business, we especially appreciate people like Janine with a commitment to integrity, preparedness and thoroughness."
Earlier this year, Par Avion was responsible for selling the first pre-owned Embraer Phenom 300 business jet.  Listed among the featured aircraft currently available for sale through Par Avion Ltd. are a 1985 Cessna Citation 650 with a Universal EFIS Cockpit upgrade, a 1987 Proline 4-equipped Dassault Falcon 50, a 1997 Dassault Falcon 50EX and a 1984 Citation 650 that is offered for lease.
For further information, please visit www.paravionltd.com or contact Iannarelli at 713-681-0075 or jki@paravionltd.com.
###